Servo Power Units
Electro-Hydraulic Power Unit for use with Customer Cylinders
Kyntronics Servo Power Unit (SPU) was developed as a solution for those instances where the All-In-One SMART Electro-Hydraulic Actuator (SHA) is not able to fit in the available space. The SPU provides many of the same benefits available in the SHA including: precise position, speed and force control, energy efficiency, minimal fluid and compact size. The SPU connects to a customer-supplied cylinder through robust quick connect fittings. The SPU can be located close to the cylinder reducing footprint and hose length and it operates both linear cylinders and rotary actuators.
The SPU is a cost-effective upgrade from a traditional hydraulic power unit in both industrial and mobile applications. It's power-on-demand feature significantly reduces energy usage and the totally-sealed design eliminates maintenance.
Servo Power Unit Features:
Servo controlled using external position sensor and integral pressure transducer
Works with most any linear cylinder or rotary actuator
Standard ISO 16028 3/8" cylinder connections
Up to 9.88 cc/rev fluid flow (7.8 GPM) at 3,000 PSI
Network Connectivity
Input power: 24,36,48,60,80 VDC or 240,460 VAC
Smooth control; eliminates abrupt flow changes and stress on hoses / connections
Dynamic Braking for smooth control with an over-riding load
Power-on-Demand, efficient operation saves energy
Download the SMART Electro-Hydraulic Actuator and Servo Power Unit Brochure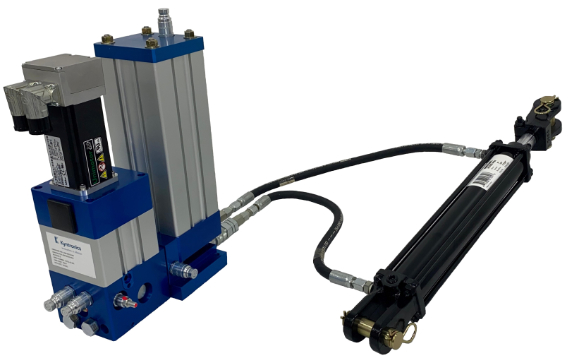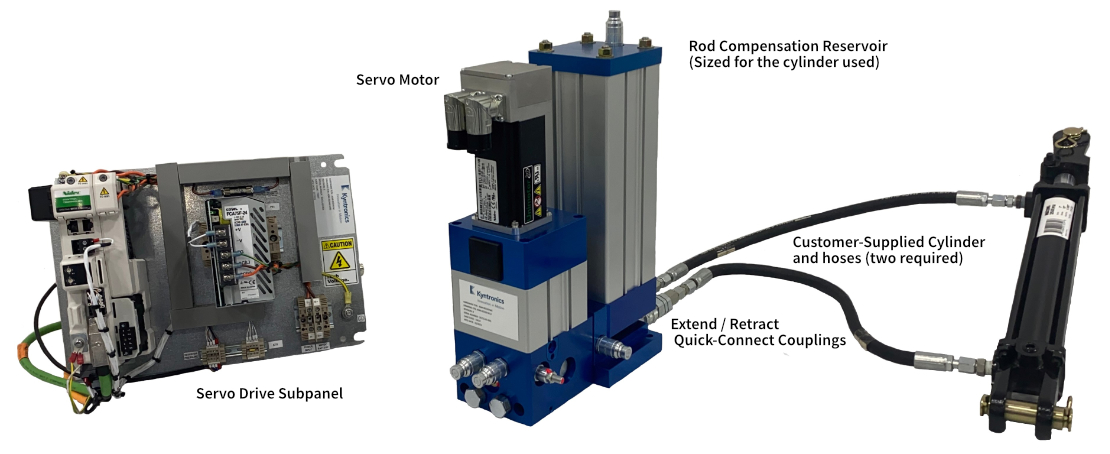 Single Axis All-in-One
The Servo Power Unit (SPU) combines proven SHA technologies into an innovative new hydraulic power unit with hydraulic servo control.
Operates both linear cylinders or rotary actuators
Provides energy saving power-on-demand and efficiency unlike traditional hydraulic power units.
Totally-sealed design eliminates fluid changes and maintenance.
Compact size allows the SPU to be located very close to the cylinder reducing losses and improving control.
Has built-in precision servo control of position, force and speed.
Ideal in rugged applications that damage and cause pre-mature failure with ball screw/roller screw actuators.
Simple setup and integration with common networks, including CanBus, Ethernet, Modbus and others.